The 52 Ancestors in 52 Weeks challenge for Week 39 is On the Farm.  Many of our ancestors would have been involved in farming in years gone past and my family were no different.  Even those who didn't live on farms most likely had a few chickens and a veggie patch – I know my paternal grandmother did which became invaluable during the war years.  My mum spent some of her childhood living or visiting various family farms.  Today I share some of our family farm photos.
Week 39 – On the Farm
Fletcher and Gladys Brand
My maternal great-grandfather was a dairy farmer.  Fletcher grew up in Dongara, Western Australia on the family farm and prior to enlisting in WWI he was working as a farmer in Upper Swan.  After the war he married Gladys Matheson and they had various farms including Pinjarra, Muchea, and Mt Helena.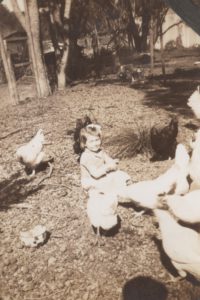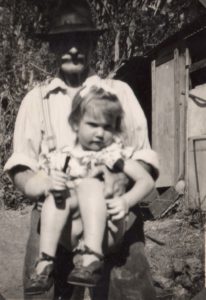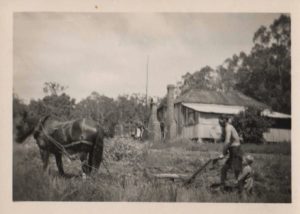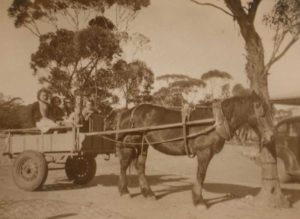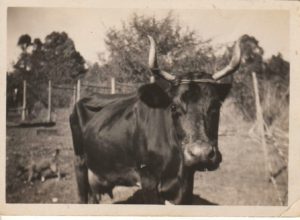 Fred and Ruth Newman
My paternal great-grandparents had a farm in Rosa Brook in the Margaret River region.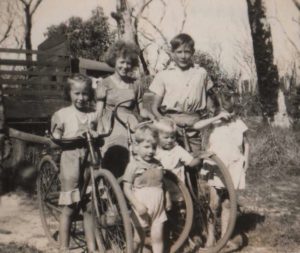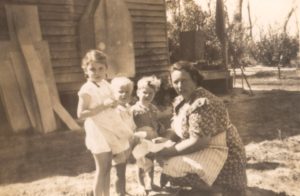 I've always loved spending time on a farm, although I never got to see the Mt Helena or Rosa Brook farms as they were out of the family by the time I moved to Western Australia.  I love the open space, the fresh air, and the peace and quiet.  I have taken my children on a number of farmstays over the years and they've loved them.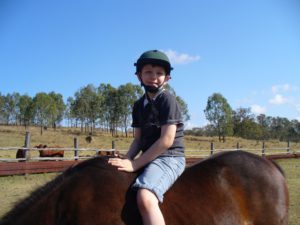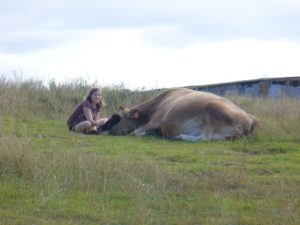 Do you have any farms in your family?  Do you have some great photos of them?  
Share your stories below in the comments.