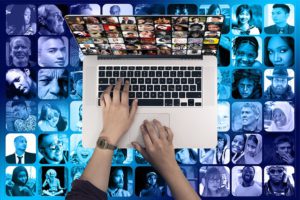 There are a range of genealogy courses on offer worldwide.  Some are free on the internet, some are courses run by Family History Societies, some are university courses.  Many of these courses are available to teach you basic skills for you to undertake your own research such as course run by Family History Societies, and diploma courses.  More specialised courses, such as university undergraduate and post-graduate degrees exist for people interested in becoming professional genealogists and historians.  This is a small sample of what is available.
Australia
United Kingdom
United States
Worldwide
Ancestry Academy – part of the Ancestry brand, Academy provides courses on just about any topic in genealogy that you think of with new content being added all the time.  You have unlimited access as part of your subscription.
OpenLearn – this website offers a range of free online courses in any subject you can imagine – genealogy, history, writing – have a browse and find something that meets your needs.