The 52 Ancestors in 52 Weeks challenge in week 6 is favourite name.  I have some interesting names in my tree – both first and last names.  Interesting first names that you certainly don't hear today are Dorcas, Fanny, and Hilton.  The surnames that fascinate me the most and I want to find out their origins are Washbrook, Crittal which became Criddle, and Osbaldstone.
.
Week 6 – Favourite Name
.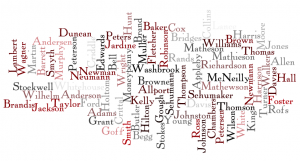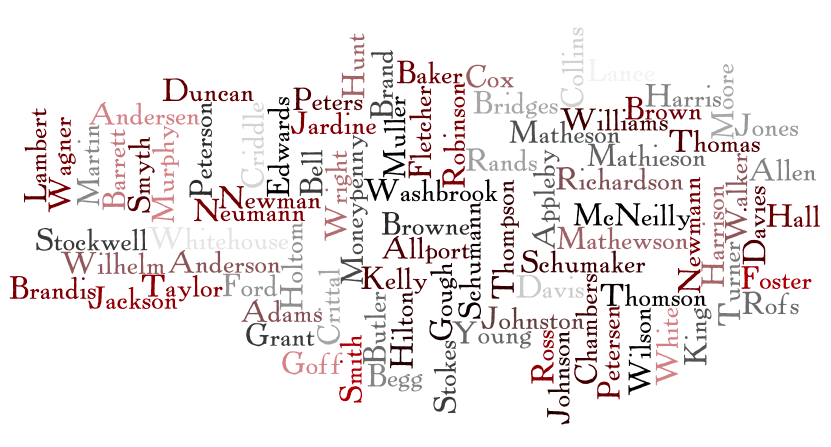 However, for today I have chosen my great-grandmother, Alice Elizabeth Washbrook.  I chose this one as for some reason whenever I think about or talk about her I always say Alice Elizabeth Washbrook.  Never just Alice or Alice Washbrook – it is always Alice Elizabeth Washbrook.  It's not like my tree is teeming with Alice Washbrook's or Alice's for that matter.  However, to me, she is always Alice Elizabeth Washbrook.
.
Alice Elizabeth Washbrook was born on 17 October 1868 in Lane Head, Willenhall, Staffordshire to Frederick Washbrook and Sarah Taylor.1  She was the fourth of six children, and the youngest of two girls.2,3  She married Aaron Walker on 2 June 1888 in the Register Office, Wolverhampton, Staffordshire.4  They had eight children – Phoebe, Sarah, Howard (my grandfather), Aaron, Abraham, Alice, Lilian, and Florence.5,6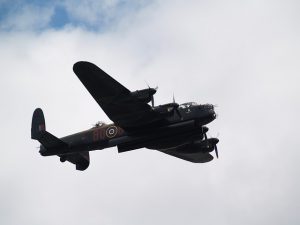 .

At the outbreak of WWII she was a widow, living with her son Abraham and his wife Winnie, at 5 Forge Road, Willenhall, Staffordshire.7  She died about 1957 at 89 years of age, having lived her entire life in the Willenhall area.8
.
.
.
What name in your family tree fascinates you?  Search for your surname at House of Names by putting your surname in the box below.