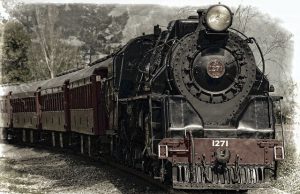 On the first of March 1852, my third great grandfather George Brand was sentenced by the Court of Justiciary, Edinburgh, Scotland to 14 years transportation for theft.
George lived in Larbert, Scotland with his wife Isabella and their four children. Life in rural Scotland would not have been easy, however, the opening of the Glasgow to Perth railway line in 1849 by The Scottish Railway Company would have been met with great anticipation.  The line went through Larbert and provide much needed, stable employment for the region.
I would imagine that George and Isabella were delighted when he was employed as a porter which provided a regular income in a reputable position.  However, George decided to steal from the very company that employed him.  I can only imagine how angry Isabella would have been to discover that George used this great opportunity for his family in such an untoward way.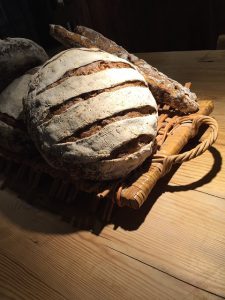 The family story told to me by my Grandmother, when she finally admitted she had known we had a convict in the family, was that he stole a loaf of bread.  The court records contain 574 pages listing a total of seven charges for theft from Glasgow to Edinburgh.  He stole many things but not a loaf of bread.  In his declarations to the crimes, there are listings of cloth, tartan, blankets, dresses, shawls, handkerchiefs, mohair, cheese, and rum among pages of items that he stole.  He would then sell these items to friends who owned pubs and grocery stores.   A far cry from a loaf of bread.
You can read George's full story in my series George Brand, A convict success story.
Do you have a convict ancestor?  If you do, please tell me about them in the comments below.   If you don't start searching today on Findmypast by clicking the image below.