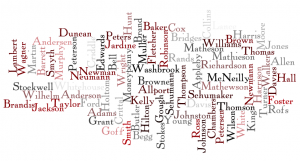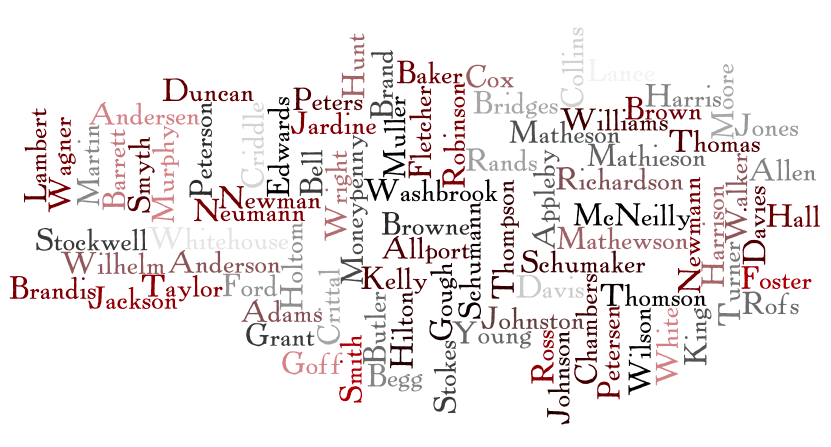 I am enjoying this series – Family Surname History.  Today I am introducing the family surname Washbrook.  Alice Elizabeth Washbrook was my paternal grandfather's mother.
Family Surname History – Washbrook
Washbrook is of Olde English origin with the first recorded village of this name being in 1198 in Suffolk.1  It often thought to be of Lancashire origin, however, it is derived from East Anglia.1  Places called Washbrook exist in Suffolk, Somerset, and Lancashire.1 There are some alternative spellings including Washbrooke, Washbrick, Washbrekke.2
.
Distribution of Washbrook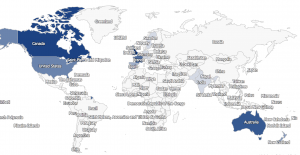 Forebears state the surname Washbrook is not a common name with it being listed as the 358,396th most common surname worldwide, with just 775 people with this name in 2014.2  It is most prevalent in England with 436 recorded instances.2  The other countries rounding out the top 5 are: Canada – 117, Australia – 85, France – 49, and the United States – 30.2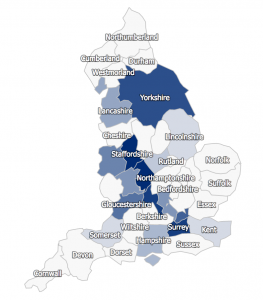 Staffordshire, where my Washbrook family originates, it is most popular with 64 instances of this name and ranking in the region as the 2,054th most common surname.2 This is closely followed by Warwickshire with 62 instances, another area I have found Washbrook ancestors.2
Within the United Kingdom Washbrook is most commonly found in the Staffordshire – 64, Warwickshire – 62, Oxfordshire – 30, and Surrey – 27.2  When undertaking my research, I have found the Washbrook family congregated in the Staffordshire and Warwickshire regions.
Meaning of the Surname Washbrook
Washbrook is derived from broc (stream/brook) and waesse meaning through the marshy land.1
Famous Washbrook's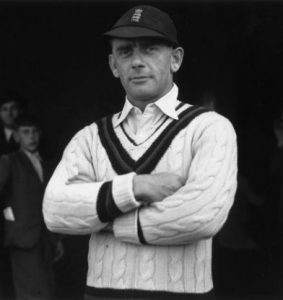 Cyril Washbrook (1914-1999) –  English Cricketer from 1933-1964.  Dad has told me that he is a cousin but I am yet to find the connection, although given the rarity of the surname it is likely.3
John "Johnny" Washbrook (Born 1944) – American actor most notably remembered from the TV Series 'My Friend Flicka' that first aired in 1955.4
Do you have the surname Washbrook in your family history?  Do you know where your family name originated from?
Click on the below image to search for your name at Findmypast. 
---
Bibliography
1. Surname Database, 'Last Name: Washbrook', http://www.surnamedb.com/Surname/Washbrook, Accessed 29 April 2018.

2. Forebears, 'WASHBROOK Surname Meaning & Statistics', http://forebears.io/surnames/washbrook, Accessed 29 April 2018.

3. Espninfo.com, 'Cyril Washbrook, http://www.espncricinfo.com/england/content/player/22322.html, Accessed 29 April 2018.

4. IMDB.com, 'Johnny Washbrook', https://www.imdb.com/name/nm0913335/, Accessed 29 April 2018.
Image Credits
a. Surname Distribution,'Washbrook Surname Distribution Worldwide', http://forebears.io/surnames/washbrook, Accessed 29 April 2018.

b. Washbrook Surname Distribution UK', http://forebears.io/surnames/washbrook#nations2014, Accessed 29 April 2018.

c. CYRIL Cricket Country, 'Cyril Washbrook', st3.cricketcountry.com/wp-content/uploads/cricket/20150630032737.jpeg, Accessed 29 April 2018.