Over the past 15 months, I've been undertaking the University of Tasmania's (UTAS) Diploma of Family History.   Having done my own research off and on for many years, I considered myself quite knowledgeable.  I wasn't sure how much I would get out of this course.  I have been pleasantly surprised with the new knowledge I have gained from the units.  Whilst I do know a lot about researching and finding resources I was reminded that there is always something new to learn.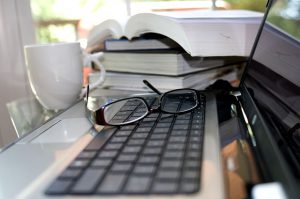 This course is fully online and is very interactive.  I commence my last unit next week and will have to work out how to further my genealogy goals following its completion.  I really would like to make genealogy my full-time job but am aware of the limitations of this as a profession.
As with all university studies, there were plenty of assignments to be undertaken.  The two units I particularly enjoyed were Writing Family History and Writing the Family Saga.  I've decided that I'm going to add the stories I wrote as part of these units to my blog – so keep an eye out for these.  These were very short fiction stories that used people from my tree.  In this I utilised genealogical documentation – birth certificates, newspaper articles, war records etc. – and a knowledge of historical events to create a narrative around the individual.  I will never know the true stories of my ancestors but being able to weave a story around them based on the footprint they left behind I hope to bring them to life.
Head over to Stories Under the Tree to read some of the stories I wrote as part of this course.