Over the weekend I attended the Waves in Time, Family and Local History Conference held in beautiful Caloundra.  I made a family weekend of it and rented a home through Airbnb with my children and their friends spending the days at the beach.  In the evenings we went out to eat at local restaurants.  It was a busy, but enjoyable weekend.  There were many great speakers and I learned something new from every one that I attended.  Fortunately, for the majority of the talks we were provided with handouts because some of the speakers were so engaging I forgot to take notes!
Waves in Time 2019
Topics
On the Friday there were free talks and a couple of talks you could purchase.  On the Saturday and Sunday the talks were all included in the conference fee with a number of sessions where you could choose your preferred talk.  The following are the talks I attended.
Tips and Tricks for Beginners – Shauna Hicks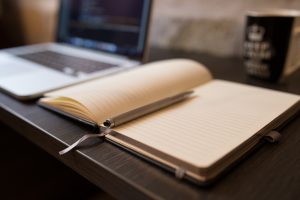 As usual, Shauna's talk was enlightening.  Sometimes people who have been researching their family history for quite awhile think that tips and tricks for beginners is not relevant to them.  I have found that whenever I read or hear information targeted at beginners that I quite often come away with something I had not previously known.  Shauna's talk was no different.  A very good website for genealogists is Genuki which I have used in the past.  I learned from Shauna that if you select Churches from the top menu you can search for all the churches within a certain radius of your ancestors home.  Thanks for a great tip!
FamilySearch – Paul Parton
I must admit, I have not used FamilySearch in my research often.  I never quite understood what I could access on there, after all it is a free website and surely some of the information couldn't be trusted.  I learned from the talk that if you use the Catalog you can search for records that exist on the site but have not yet been indexed.  They literally have billions of records on the site but the majority are still not searchable as they are not indexed yet. I then found I couldn't access the documents they said they hold.  I now understand that the different symbols next to a record mean different things.  For example, a camera means an image is available but if it has a key above it that means it is locked.
Ryerson Index – John Graham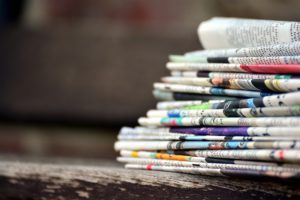 I have been using the Ryerson Index for ages and love it for it's ease of use and the information it provides.  This indexing project has volunteers putting death notices into the database from all Australian newspapers with thousands of new records added weekly.  There are currently over 7 million records on this site with work continuing on this valuable resource. With have the information you find on Ryerson head over to do a search on Trove for the full original death notice (prior to 1954).  If you cannot find a record check the Newspaper Coverage link on the left of the Ryerson Index homepage to see whether the time period you are after has been indexed.  As it is constantly being updated come back at regular intervals to check.
Trove and other National Library Newspaper Treasures – Shannon Sutton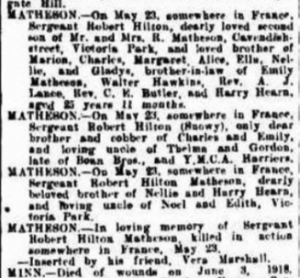 Another absolutely fabulous resource available for Australia is Trove, which I have written about previously in this article.  Shannon took us through doing Boolean searches to narrow down the results to find the records we require.  Using the commands AND, NOT, ~, "quotes" will help you sort out the records e.g. "Harold Holt" NOT "Prime Minister" would help to eliminate articles that pertain to the former Prime Minister Harold Holt.  Conversely "Harold Holt" AND "Prime Minister" would find the articles where both these terms are mentioned.  He also talks about the benefits of creating an account on Trove to help with text correction when the OCR technology gets it wrong.  However, the beauty of an account allows you to create tags, comments, and lists that you can make private or public.  This is good if you are doing research and you want to collate the records you are reviewing in one place.  The plus is you can the create with the click of a button a citation for that particular article.
Using Ancestry.com for Family History and an Introduction to AncestryDNA – Jason Reeve
Ancestry.com has been the king pin in the genealogy world for many years.  This subscription site holds billions of digital copies of records from around the world including parish baptism, marriage, and death registers, census records, and immigration records to name but a few of their items.  Jason encouraged people to make use of the free trial period to search for records.  He also understood that not everyone can afford to pay a upfront membership and suggested that you keep a record of what you want to search and then when you can afford it purchase a monthly access record.  However, do make sure to cancel that immediately so it doesn't keep up recurrent payments but allows you the month to research the records you have listed.
Writing and Publishing Memoirs and Biographies – Dan Kelly
Dan Kelly is a publisher at Boolarong Press and talked about the importance of writing your memoirs or family history so all your hard work is not lost.  He is a huge advocate of everyone having a story to tell and the only way future generations will know yours is if you write it down.  You may just want to have a few books printed for the family or you may want to market it to a bigger audience, and Dan can help you.  He outlined what the costs are with publishing a book, and it isn't cheap, but there are ways to minimise your costs.  For example, find a trusted friend or family member who is good at editing to read through and edit your work.  He also co-authored a book with Karen Graham "How to Setup your Book in Microsoft Word" which outlines doing a lot of the hard work yourself in order to reduce the costs of publishing.
Using Google for Family and Local History – Milli Kafcaloudis
There are many websites and apps these days to help us in all facets of our life and family history is no different.  We all know about Google and the ability to login from any device and access what you have been working on even on the other side of the world.  Milli talked about Google and all the tools contained within an account to help with genealogy research – maps, GoogleDrive, photos, books.  You also have the ability to put a photo into Google and search for similar images to help identify the location or who is in the photo.  She also discussed Google Keep which is similar to Evernote button that allows you to hit the button and have the record or photo put into your Google account.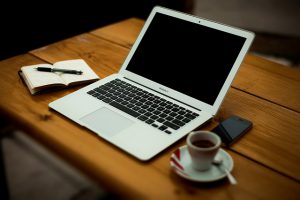 Sure a Man can Find his Way Home: Signposts and Treasures in the Family Papers – Dr Richard Reid
This fascinating talk by Dr Richard Reid had us all on the edge of our seats as he talked about his Irish roots.  He talked about the treasures he discovered when sorting through the family papers and the journey they took him on to discover his family's story.  A riveting speaker!
A Mixed Bag: Midwives, Nurses and Other Female Attendants in Queensland to 1915 – Dr Madonna Grehan
This was a talk I really had minimal interest in attending but had even less interest in the other choice.  However, I am so glad I attended this talk.  My parents both worked in the medical field, mum was a nurse and midwife, and dad a radiographer.  This interesting talk outlined the registration and training processes for nurses in the early part of last century in Queensland.  If I ever happen to come across nurse ancestors in Queensland on my children's fathers side of the family I will be definitely using the information I learned in this talk.
'Lost' Lists of the 1860s' Immigrants to Queensland – Stephanie Ryan
Stephanie never fails to disappoint when she gives a talk.  I have been to three events where she has been a speaker and each time she has spoken on a different subject.  Her knowledge of the topics she speaks about is amazing.  She outlined the ways to discover the immigration records for lists that were destroyed in the 1893 Queensland flood.  Records to bridge the gaps are hiding in plain sight but you have to know where to look.  Looking at other records created around the same time may provide you with the information you need. Colonial Secretary Office records, NSW shipping records if continuing on to Queensland, newspaper articles searchable on Trove, and land records may all help to point to the immigration of an ancestor.
Wait, I Can Map That? – Liesl Harrold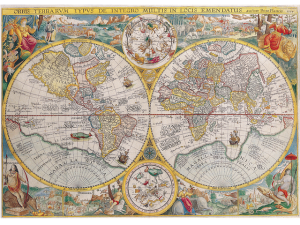 Liesl introduced us to the wonders of using GoogleMaps Pro for creating detailed maps of ancestral lives.  The ability to plot migration patterns and overlay timelines and thematic maps allow the user to contextualise their family in the setting of the time period.  She showed an example she had created of plotting the last trip a man made before his death.  She identified the home he was travelling from, the route he would have taken, and identified the home he was heading to.  In doing all this she identified that he would have drowned in the river less than 300 metres from his destination.  I really loved the talk and am definitely going to look into this program further as the ability to overlay modern maps with historical maps really interests me.
The Almighty DNA Wave – Louise Coakley
DNA use in genealogy is gathering speed at a rapid pace.  Louise talked about the various places you can order testing of your DNA, the importance of testing as many people in your family as possible as even siblings will have different results as they each get a unique 50% of DNA from each parent.  She discussed the various groups you can join to help you understand what your results mean.  I, personally, am still not convinced about the ethical and legal ramifications of the technology.
Telling Your Immigrant Ancestors' Stories – Sharn White
This talk was about the importance of going beyond the dates to flesh out the stories of your ancestors.  Whilst we may not have family stories about our ancestors there are ways to create a dialogue about our ancestors by looking at the social context surrounding them.  Using the dates we have found, the places we have found, we can contextualise our ancestors into local and social history.  Sharn had has enthralled at a story she had written and as it was becoming really interesting she left us hanging – off to her blog to find out the ending!
Reviewing Your Research – Or How to get Past that Roadblock in your Tree – Michelle Patient

We have all had that point in our research where we cannot get past the brick wall.  Michelle talked about various ways you can work through the road block – review all the documents to make sure you haven't missed a pertinent clue.  Go back to basics – create a timeline of the information you have, list the documents you hold, then list other resources you could search.  Remember our ancestors were not as pedantic about spelling as we are so check for alternative spellings of names.  Sometimes just taking a step back and doing the beginner steps will help you smash down that brick wall.  If all else fails ask for others to review your work.
Lost Records Hurt Historians – Dr Jonathan Richards
Another fascinating talk by a professional historian discussing William Gall, who from 1913-1934 was head of Queensland Home Affairs Department.  Dr Richards discussed the very large collection of documents that was discovered under Gall's home when he died in 1938.  This collection contained many Government documents that should never have left the departments they belonged to.  Fortunately someone in government at the time saw the value in these archival documents, and rather than risk them going into private hands they purchased the documents back from the family.  Anyone today caught doing this would certainly be prosecuted!
When Charles 1 came to Bowning Public School and Mrs Thompson was Queen for a day in Yass – finding personal stories in local history collections – Dr Richard Reid
This second fascinating talk by Dr Reid had me waiting for the next exciting development as he spoke.  He showed us images and weaved a story around these images bringing history to life.  I would love to hear more of Dr Reid's work as he has an uncanny knack of bringing the personal stories contained with local records to life and into context of life at the time.  My son rolls his eyes whenever I talk about history but he is missing the essence of the story.  I am sure if I could convince him to attend a lecture by Dr Reid he would be more interested – I can but hope.
Who Wants My Work? – Barbara Toohey
The worry of every family historian is what happens to all their years of painstaking work when they die – the carefully preserved documents, photos, and memorabilia.  Some people are lucky and have another family member who is as interested in the history as they are and they can organise to pass the work onto them, others have no-one.  Barbara talked about plans you can make for your research.  You may be lucky to find a distant (or not so distant) cousin interested in following on from your research but that is just one line.  A local historical society may be prepared to take your work but if it isn't organised they may decline as the resources required to sort it may be too much for them to cope with.  Digital files are a great way to pass information to other family members.  I worry that there will be no-one interested in my collections.  I have spent many hours scanning, naming, filing, researching my family tree and I worry what will happen to my collection as neither child is particularly interested.  I certainly do not want what occurred to a second cousin of mine – when her grandmother died one of the cousins being helpful destroyed all the documents and photos in her collection.  I nearly cried when she told me that!  I will definitely be looking into a plan for my many resources.
North Brisbane Burial Ground – Solving a Mystery – Dr Jon Prangnell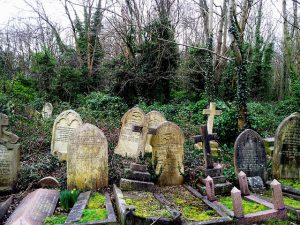 What a way to finish the conference!  I heard many great speakers over the weekend and learned many things but to end on this talk was pure genius because nothing could have followed this.  Many people in Brisbane are unaware that Suncorp Stadium (formerly Lang Park) was once the original burial ground for Brisbane – over the years it has also been a parkland and rubbish dump before becoming Lang Park.  Prior to it becoming parkland some bodies were exhumed and reburied at other Brisbane cemeteries leaving thousands of bodies behind.  When the stadium underwent a major renovation in recent years there were a number of graves identified that would be disturbed by the foundation work.  This is where Dr Prangnell and his archaeology team came in.  After major earthworks to remove the layers of rubbish and topsoil they made it to the original burial grounds they set about the painstaking process of exhuming the bodies.  Burial records no longer exist for the cemetery and are believed to have been destroyed in the 1893 flood.  The team set out to identify the bodies they were removing.  He told us the story of one body and the way they used modern science and existing records to identify this person – fascinating and riveting talk.  These articles are a good read about the history of the cemetery – Suncorp Stadium is a burial ground for more than just Blues' hopes and Suncorp Stadium History.
Have you been to a genealogy conference recently?  Were you at Waves in Time?  Tell me your favourite part in the comments below.