Edith was distraught as she sat on her bed crying wondering what she was to do.  Her sister Mabel came over.
"Whatever is the matter, Edith?"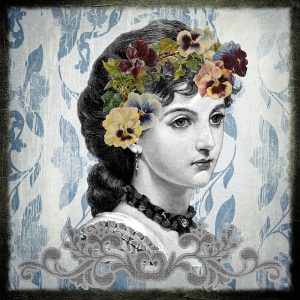 In between her sobs, she told Mabel her dilemma.  "I have done something stupid.  Mamma and Papa told me to stay away from that Charles Newman.  They told me to avoid those merchant seamen as they are bad news but I didn't listen."
"What's he done, Edith?"
In a barely audible whisper, Edith replied "I'm with child.  Mamma and Papa will kill me!"
"The only thing to do is speak to Mamma and Papa.  They won't be happy but you have to tell them."
"I can't, I can't. They will disown me.  I have brought shame on our family."
"You must tell them, Edith, I will come with you.  It will be all right."
The next morning, with Mabel's support, Edith told her parents she had to speak to them.  Her mother burst into tears whilst her father became incandescent with rage.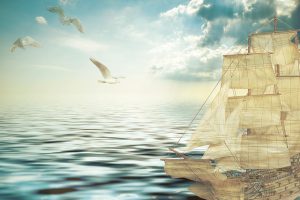 "I told you to keep away from Charles.  I told you he was no good.  Well, there's naught for it now but for him to marry you!  I am going to his home now!"
"Papa he left this morning and will not return for months."
Her father stood up and as he stormed out he said "I'm going to speak with his parents.  We will make sure he marries you upon his return."
---
Charles Newman was my great-great-grandfather.  I had a lot of trouble finding where he came from as he had written on all documents that he was from Coventry.  I was fortunate a few years ago that a cousin of my mother, Shelley, found me via a request I had put on a forum regarding the Newman's.  She was the one who made the connection that Charles had come from London when she found one document that showed he was born there.  From there we found that he had been married previously to Edith with the signature on the certificate matching the Australian documents.  We are yet to find what happened to Edith as he married again in Australia only a few years later.  I have no further information on Edith or her family so this is a work of fiction.
Have you got missing ancestors on your family tree?  Head over to Findmypast or Ancestry today, by clicking the links, and start filling in the gaps.