Unofficial Guide to Ancestry.com: How to Find Your Family History on the No. 1 Genealogy Website
PUBLICATION DATE:  18th November 2014, Updated 2016
ISBN: 9781440336263
GENRE:  Genealogy, Family History
FORMAT: Paperback, eBook – Kindle and Kobo
NUMBER OF PAGES:  256 pages
I borrowed this as an eBook from my online library but later discovered that there has been an updated edition in 2016 – as such, this review is based on the 2014 edition.  This is the first book I have read of Nancy Hendrickson's and it is a clear winner.  Nancy's clear, concise writing style makes this an easy book to read and follow.
The Author
Nancy has written numerous books in the field of Genealogy, including Family Tree Map Research on the Internet and 52 Weeks of Genealogy: Projects for Every Week of the Year. She is also a contributing editor at Family Tree Magazine.  Nancy has a passion for genealogy and you can follow her on Twitter.
Book Synopsis
Chapter 1 – Getting Started with Ancestry.com

Chapter 2 – Using Ancestry.com Family Trees

Chapter 3 – Mastering Ancestry.com Search

Chapter 4 – Using the Ancestry.com Card Catalog

Chapter 5 – Making the Most of Census Records and Voter Lists

Chapter 6 – Delving into Birth, Marriage, and Death Records

Chapter 7 – Working with Military Records

Chapter 8 – Using the Immigration and Travel Collection

Chapter 9 – Digging into Newspapers, Publications, and Maps

Chapter 10 – Searching Stories, Memories, and Histories

Chapter 11 – Exploring Historical Pictures

Chapter 12 – Making the Most of Schools, Directories, and Church Histories

Chapter 13 – Using the Tax, Criminal, Land, and Wills Collection

Chapter 14 – Exploring Genetic Genealogy with AncestryDNA

Chapter 15 – Maximising Collaborative Opportunities

Appendix A – Ancestry.com, Quick Links, and Shortcut Keys

Appendix B – The Ancestry.com Corporate Family

Appendix C – Ancestry Library Edition

Appendix D – Records Checklists and Research Forms
Book Overview and Discussion
As can be see seen by the chapter listing, a lot of content is covered, starting with a basic introduction to Ancestry.com.  This book contains everything you could need to get the most out of your membership.  Each of the chapter headings clearly states what content is contained within it.  The first chapter outlines basic navigation around the website, creating, and customising an account.  Nancy discusses important genealogy basics such as organisation your documents – something I discussed recently here – and the storage and care of photographs.

Nancy shows throughout the book, and clearly labelled chapters, what content you can find at Ancestry.com.  In each chapter, she explains what the resources include, how to search for them, and where else you might be able to look for the records.  She explains what information you are likely to find within each record, however, there is a strong emphasis on American sites and records.  This is probably as Nancy and her ancestors are American and so the examples she had to show from her tree were American.  I do think more emphasis on records for other countries would be beneficial especially for those people with no American history.
Records include:
Census Records

Voters Lists

Birth, Marriage, Death Records including vital, parish, and cemetery records.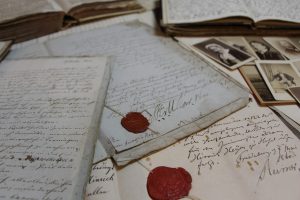 Military Records including casualty lists, KIA, Pensions, and honours records.

Immigration and Travel include Naturalisation records with Ancestry.com holding the largest online collection for US, Canada, UK, and Australia.

Newspapers, Periodicals, Magazines

Maps, Atlases

Dictionaries, Almanacs

Stories, Memories, Histories – these include oral histories, society histories, and military histories

Historical Pictures – there are literally millions of photos within 36 databases on Ancestry.com

Schools, Directories, Church Histories

Tax, Criminal, Land, and Wills Collections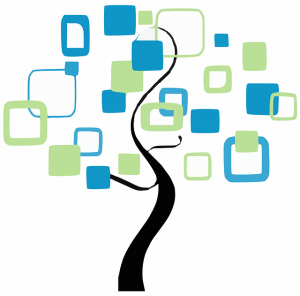 I really applaud Nancy for her regular cautions throughout the book about automatically accepting information as correct just because it is on the internet.  Just because someone has a person or document on their tree does not mean it is correct.  In my research, I have come across many trees that appear well researched but I have quickly identified the wrong person or document added.  I am very cautious with what I accept as truth from trees.  The book focuses a chapter on family trees, which is a good thing, as the cornerstone of the Ancestry.com experience is building a tree to add documents to.  Nancy steps the user through the process of adding documents, stories, video, audio, and maps to a tree.
Knowing how to structure a search on Ancestry.com is invaluable especially given that a global search can give you as many as half a million hits!  It is well worth your time reading the Search and Card Catalog chapters.  Nancy clearly explains, step-by-step and with screenshots, how to use the search form by completing fields, filters, and categories.  The Card Catalog is a wonderful, yet underused resource on Ancestry.com and lists all 32,000 databases.  Nancy shows you how to drill down with a targeted search by filtering by location, collection, and date.  You can look through the catalogue without a paid subscription to see if they have the records you require before getting a subscription.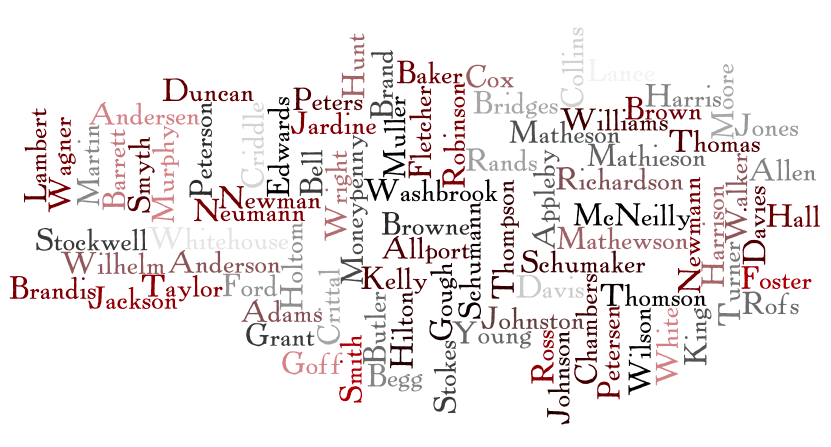 She provides valuable tips on dealing with variations in spelling of names, strategies for searching for common names or maiden names.  She also says that sometimes you will get a no search result is found.  This could be because of a transcription error, the record isn't online, or the record simply doesn't exist.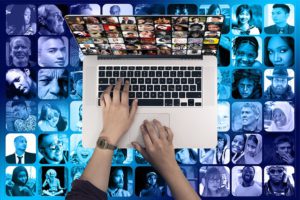 Nancy is a strong advocate of the collaborative opportunities that are afforded to members of Ancestry.com with a chapter dedicated to discussing message boards and the member directory.  She tells a wonderful story of seeing pictures of her great-great-grandparents for the first time from another member of Ancestry.com.  Then later tells a wonderful collaboration story of a woman identifying her orphan grandmother's family.
An entire chapter focuses on AncestryDNA and the growing industry of genetic genealogy.  Nancy explains the science behind the test and gives a comprehensive explanation on evaluating the results.  One notable absence from this chapter is the legal and privacy implications of having your DNA collected.  Whilst the chances of law enforcement requesting access to this information are low, it has happened, I believe some discussion around this is warranted.
Conclusion
I hadn't previously read any books on Ancestry.com and mainly worked out Ancestry.com myself through trial and error.  Having a book as a quick reference point would have saved me time in my research.  It would have been good to refer back to the topic I required without trawling the internet for help.  I read this book from cover to cover, although I would recommend reading a chapter and having the book beside you for reference as you explore Ancestry.com.
One thing I really like about this book is it does contain links outside of Ancestry.com and Nancy does discuss the value of utilising these other sites.  I found Nancy's writing style easy to read and understand.  She clearly has a very good understanding of Ancestry.com and her passion for genealogy shone through in her writing.  Whilst this book would appear to be aimed at a novice in genealogy and Ancestry, there is information in here that a more seasoned researcher could take on board.
STRENGTHS OF THE BOOK:
Screenshots of Ancestry.com with easy to follow step-by-step instructions to conduct in-depth searches.

The reader is reminded regularly to not automatically accept that information online is correct – use it as a starting point to prove or disprove anything you find.

The reminders to log off as not all records are online – archives, societies, and libraries contain valuable content.

Links to other websites that may contain the information you are looking for.
WEAKNESSES OF THE BOOK:
Ancestry.com updates their website regularly so some screenshots in the book are outdated.  Although this may have been remedied in the 2016 edition, in this day and age, it is very hard for a book to stay totally relevant for long.

Some website links no longer exist.

Most examples are for America with links to American-specific sites far outnumbering other countries e.g. US County Creation Dates or US Nicknames.  People with no links to America might find it difficult to translate it to their searches.

The DNA section does not cover legal and privacy issues.


I believe this book would be valuable to you, whether you are just starting your genealogy journey or to get a good overview of what Ancestry can offer you.  The step-by-step instructions are clear and concise to help you navigate searches.  Nancy does not seek to put down any other sites and say Ancestry.com is better, she merely provides what the book set out to do – teach the user about Ancestry.com.  As someone who has used Ancestry.com for many years, this book refreshed my knowledge and reminded me of features I had forgotten.  With over 14 billion records it is easy to forget that something exists!