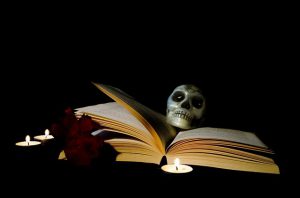 I expect that everyone has a family member that they are not allowed to talk about.  Whether that person was the black sheep and their name was to never be mentioned.  Or a specific characteristic, event, or action of a person that isn't allowed to be discussed.  Some stories are kept hush hush and you hear a whisper here and there before uncovering the full story, if at all.  Often, as genealogists, we discover some dirt as we dig deeper and deeper into our history.  This is the story of the skeleton in my closet – Charles Newman.
I do not know if anyone knew the history of Charles when he was alive, but I suspect not.  I suspect he kept his secret close to his chest.  He certainly did a lot to hide it.  There is now only one person alive, that I know of, who would remember him – my great-uncle Fred.  He indirectly cracked open the story of Charles Newman, my great-great-grandfather.  Thanks to great-uncle Fred and his daughter, my first cousin once removed, the case was cracked.
We will start this story in the middle, work forward and then return to the beginning at the end.  It is the only way to tell this story.
Marriage
Charles Newman married Minnie Elizabeth Stockwell on 29 August 1887 in St. Jude's Church, Carlton, Victoria.  At the time of their marriage, Charles was a 30-year-old bachelor, a bricklayer from Coventry, England.  He was the son of Henry Newman, a gentleman, and Emma Hunt.1
Minnie was a 23-year-old spinster from Prahan, Victoria.  She was the daughter of James William Stockwell, a photographer, and Sarah Harriet Chambers.2








Children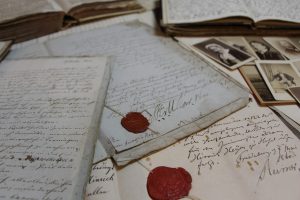 Their first son, James William Newman, was born 11 May 1888 at 23B Bridge Road, Richmond Victoria.3   Henry Newman was born 18 April 1890 at 2 Adolph Street, Richmond, Victoria.4 George Newman was born 26 August 1892 in Richmond, Victoria but sadly died of bronchitis on 4 September 1892 at 10 days of age at their home 97 Cremorne Street, Richmond, Victoria.5  Ruth Newman was born 10 June 1894 at 226 Lygon Street, Carlton, Victoria.6  Their final child, Frederick Charles Newman, my great-grandfather, was born 28 September 1897 in Perth, Western Australia.7


Coventry or Cockney
For years I had searched for Charles in Coventry, England but was never able to find a record of him.  When my cousin and I were finally in contact she told me that her dad, my great-uncle Fred (Frederick Charles' youngest child) was adamant his grandfather, Charles, had a Cockney accent. This was interesting given he had said he was from Coventry on his marriage certificate.8  My cousin decided to trawl through all the certificates she had pertaining to Charles and discovered each time he had stated he was from Coventry except for James' where he had stated he was from London, England.9  Was this a mistake?  Or was Charles actually from London?  Given great-uncle Fred's insistence his grandfather had a Cockney accent, his daughter went hunting.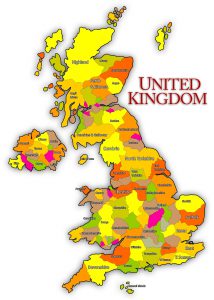 We weren't to know it at this stage but this one bit of information was to blow the story right open.
The Skeleton in my Closet
Charles Newman was born 22 April 1855 at 34 Medway Street, Westminster, Middlesex, England to Henry Newman, a public- house keeper, and Emma Hunt.10  At the time of the 1881 England Census, Charles was a gardener living at 5 Livingstone Terrace, Wandsworth, London.  Now here is the interesting bit – Charles was living with his wife, Edith and their daughter, Edith who was born in 1878.11  Charles had been married before.  Charles Newman, a 25-year-old bachelor, working as a seaman, married Edith May Davis, a 25-year-old spinster, on 25 December 1880 at St. Saviour Church, Battersea, London.12  The signatures on all the documents – both marriage certificates and the children's birth certificates – are the same.
Edith and Edith
To date, we have been unable to establish what happened to the two Edith's after Charles left for Australia.  I have been unable to find a death, census, or immigration record and the last we know of them is the 1881 Census.  We have surmised, without any concrete evidence, that Charles got Edith pregnant and then he went to sea.  Upon his return, he married Edith and was working as a gardener at the time of the Census in 1881.  However, by 1887 he was living in Australia and remarried (as a bachelor) to Minnie.
We would love to find what happened to the two Edith's, however, we would need to find a descendant of young Edith to know what happened to them.  One can only assume that Charles left them behind, given his attempts to cover his tracks – saying he was a bachelor from Coventry.
The only details we have for them are:
Edith Davis born C.1855, Surrey, England – her father was Robert Davis, a watchman
Edith Newman born C.1878, Surrey, England
Are you related to Edith Davis or Edith Newman?  Have you ever wondered what happened to Charles and why they were left alone?I would love nothing more than to know what happened to his first family.  It would be so exciting to find someone who knows!
So that is the skeleton in my closet – do you have any skeleton's in your closet?  Please leave me a comment below as I would love to hear about them.