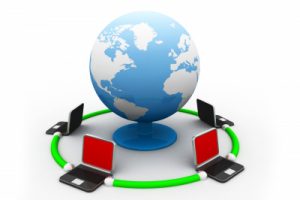 These days with the internet I have discovered that in the world of genealogy, it's a small world.   At the touch of a keyboard, you can be searching records from the other side of the world from the comfort of your couch.  Or chatting with a fellow genealogist who turns about to be a distant cousin as excited by your discoveries as you are.  Ancestry and FindMyPast have thousands of searchable records and for a subscription, you can download scans of original documents – Census Records, Shipping Lists, Convict Records, and many other types of records.  At the touch of your keyboard, the world is opened up to you.
Before the Internet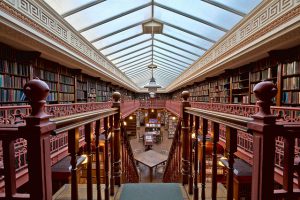 This was not always the case.  In my early days of family history research, the only way to look up information was to head into a Library, Archives, or into a local Family History Society.  I would spend time prior to going working out what I wanted to search prior to heading off.  Then I had to organise to find time to spend hours to trawl through microfiche.  However, the thrill finding that elusive piece of the puzzle made the effort worthwhile.  Sometimes I would spend hours to come away with nothing, but other days it seemed that in every corner I looked I found something.  Not all repositories held the information I required.  How could a small Library or Society ever hope to hold the trillions of records held worldwide?  They couldn't.
The world of genealogy
However, with the ever-increasing popularity of the internet, the world of genealogy has become smaller.  It is so easy to find a website and conduct a search for the record you want.   I must caution you, however, that whilst there are loads of records online, there are many, many more that are yet to be coded into searchable terms.  The importance of physical repositories – libraries, archives, family history societies – must not be discounted in this age of instant information.  This means it is advisable to keep an open mind when you find a record as it is possible the record of your ancestor is yet to be uploaded.
The power of the internet at work
I have loved my time researching genealogy and have found distant cousins in places I never expected to find them, such as Wisconsin, USA.  My dad is from Staffordshire and so most of my focus for his family has been in this region of England.  On his side, for the most part – there is the occasional outlier – , his family stayed within a few miles of each other.  Mum's family has been infinitely more adventurous and I have found them all over England, Scotland, and Australia.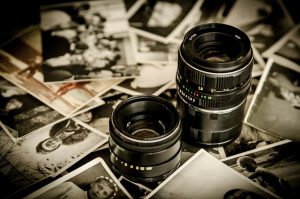 I wanted to surprise dad a couple of years ago with some photos as he didn't have many.  A house break-in had seen his computer and backups stolen.  I met Lindsey on Ancestry, whose mother is my father's cousin and remembered him fondly.  They had lost touch when we moved to Australia.  Lindsey managed to get some photos of his family that we didn't have.  I also tracked down his great-nieces and great-nephew via Facebook as he'd lost touch with them after the break-in and they sent me some more.  I had the makings of a great photo book for him.
I had found connections to the Walker side of my family but was still struggling with the Stokes.  Dad spoke fondly of his Stokes cousins and I set out to find them.  I found them online but I couldn't work out how to get the information as the British phone book was pay to view.  I asked Lindsey if she would mind looking it up for me.  Imagine my surprise when I woke up to a message the next morning.  She had discovered they lived around the corner from her.  She walked around, knocked on their door, and told them I was looking for them!  I was able to call them and got their email address which enables me to keep them updated on what is happening in our lives.  I am very much looking forward to meeting all these people I have traced in England when I travel to the UK later this year.
It's a small world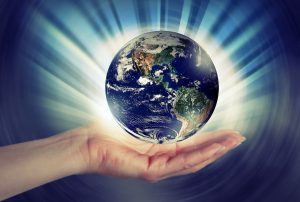 Back in about 2003, I put a post up on a genealogy forum to find information regarding my maternal grandfather.  I heard nothing for many, many years when out of the blue about 4 years ago I received a phone call from Shelley.  Her father is my grandad's brother and she was researching the same family and happened across my post.  She had never found anyone else searching this line.  The irony is that if I had put the post in my current surname she would never have found me – it was lucky that I posted this whilst I was still married as my married name is very, very uncommon.  Walker is harder to narrow down!
Shelley is a cousin of my mum and they have never met.  A family estrangement had them not even knowing the other existed.  Shelley and I have kept up over the years, sharing research, chatting on Facebook.  Then early last year my son and I made a quick trip to Perth to see a dying relative and Shelley, on learning I was in Perth, organised to pick us up.  She took us back to her sister's place to meet her father, my great-uncle.  It was the most amazing feeling to meet this family that I had never known.
I hear stories regularly from others who have found family members.  One lady contacted me recently as a result of this blog to tell me her happy story – here it is in her words:
I have been looking for relatives on my grandfather's side (my mother's father's side) reached out to a cousin I had never met and she contacted me back! We talked for a long time today and I found out they had been looking for me for years as well.  I not only spoke to her, but two of her sisters! We are going to get together in spring for a huge family dinner. YAY! I am over the moon right now.
This is the power of the internet at work.  Do you have a great story like the one from my reader?   Please share it with me.  Finding long lost relatives is an exciting experience and can bring you such feelings of joy.
What have you got to lose?  You never know when you will find a family connection you never knew existed!  Join Ancestry or FindMyPast today to find the family you've always wanted to know.