Well, I'm currently in the very, very early planning days of Family History Holiday to the UK.  I was born in England as were my dad and brother.  Mum wanted to return to Australia so we came when I was quite young.  I've always wanted to go back and look around.  Discover my roots so to speak.  My passion for genealogy is igniting this need to go back.  I need to see where my ancestors came from.  I have made connections with cousins – some distant, some not so – through my interest in genealogy.
My daughter is excited to be planning a trip.  She's been itching to go and work over there and maybe this trip will see us leave her behind for a time, maybe not.  My son isn't so keen.  He's not looking forward to the 24+ hours that it would take us to get there.  We'll work on him!
So what do I hope to achieve by doing this?
Well, I want to follow the trail of my ancestors.  I want to meet the family members who dad grew up with.  He has first cousins, who are in their late 70's and early 80's whom I want to meet.  If I don't do this soon I will never meet them and I will regret not hearing their stories.  I want to do this for them, for me, and for my descendants.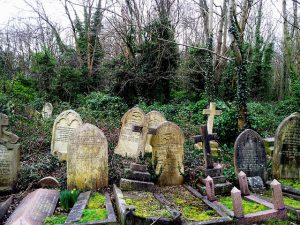 I also have to convince the kids that actually doing a family history holiday will be fun.  Although my daughter is keen to travel to England, she's not so enamoured with our dead ancestors as I am, but she does love going to cemeteries and often begs me to stop so she can explore.  Although I really did begn to worry about her the day we were at Toowong Cemetery in Brisbane and she saw a large tree and said, "It would be nice to have a swing here to swing over the dead bodies."  I just stared.  She said, "It sounded so much better in my head."  So maybe convincing her will not be so hard.  Now the angle for the teenage boy might be slightly harder – but maybe, just maybe, I can convince him there are great foods to try??
So where do I want to go?
Scotland and England are the two main attractions as these are the places my ancestors are from.   However, I definitely would like to see Ireland and Wales.  I would also love to do a war tour in Europe and follow the trail of the three ancestors who fought in WWI but that will have to wait.  This costs money and I don't have enough job to pay for everywhere I want to visit at this time!
So in my head so far I have decided I want to start in London.  Stay near where I lived.  Visit places that I visited as a child. See the house I lived in.  Naturally, a visit to London will not be complete without a trip on a double-decker bus, – mmmm maybe a hook for the boy – Hyde Park, Buckingham Palace, Picadilly Circus, Westminster Abbey, London Tower, and a show in the West End is a must!
I want to find where my other ancestors lived.  I want to see Stonehenge, Ireland, Wales.  So much to pack into a short period of time.
Places of my ancestors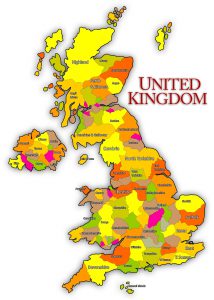 Mum's side definitely has more variety than dad's as his are mostly congregated in the Staffordshire area with a couple of notable exceptions.   I have a page with all my surnames of interest that shows which names came from where.
Mum's England connections – Bristol, Coventry, London, Essex, Kent, Middlesex, Norfolk, Surrey
Mum's Scotland connections – Dornoch, Dumfriesshire, Perthshire, Stirlingshire
From these ancestors mum is 4th Generation Australian through the surnames Bridges and Newman; and 5th Generation Australian through the surnames Brand, Criddle/Crittal, Duncan, Ford, Jardine, Matheson, and Thomas.
Dad's England connections were mainly from Staffordshire – Bilston, Bloxwich, Lane Head, New Invention, Portobello, Sand Beds, Short Heath, Walsall, Wednesbury, Willenhall, Wolverhampton.   There are, however, a few outliers from Bedfordshire (some of these went to Wisconsin, USA – another trip I need to take), Buckinghamshire (some of these went to Canada – ooooo another trip), Warwickshire, Worcestershire.
I have made connections with cousins of dad's side in Staffordshire and the USA through undertaking my research.  I have also made many connections in Australia with people searching the same names in mum's tree.  I can't wait to go on this trip but the planning will take time to do it under budget and to cover the ground I am so desperate to cover.
Have you ever taken a Family History Holiday?   Do you have any tips on planning such an extravagant trip?  Please leave me a comment as I would love to hear your stories about where you've gone following your ancestor's trail.