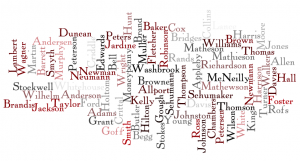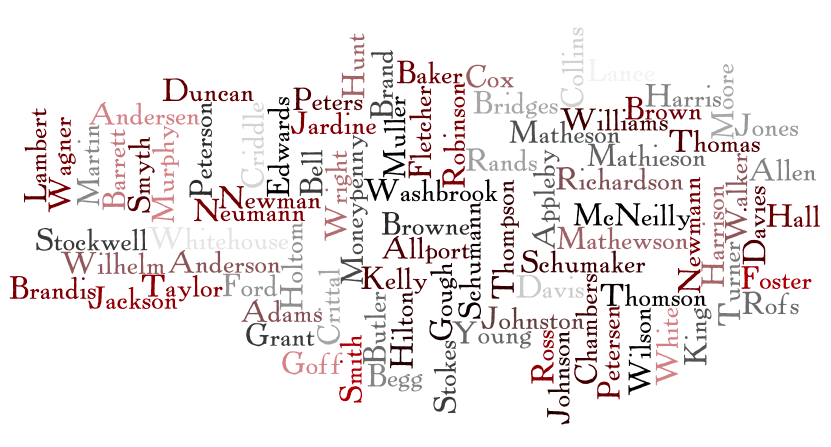 Today I am writing about the Walker family surname history.  I want to do some more in-depth research of all the surnames in my tree so have decided to share this as I work my way back through my tree.   There are loads of great websites on the internet about family surname history and origins so join me on the ride of family surname discovery.
Family Surname History – Walker
The first record of the surname Walker is in 1248 in Warwickshire where the Abbey of Bec mentions a Richard le Walkere.1
Distribution of Walker
According to Forebears, in 2014, Walker was the 581st most common surname in the world with 887,025 having this surname.1  It is most prevalent in the United States but can be found in many other countries including England, Australia, Canada, South Africa, Jamaica, Scotland, Nigeria, Ghana, and Liberia rounding out the top 10 incidences of this surname.1
The ancestors I have discovered in my tree with this surname are located in England where it is the 18th most common surname in the country, with 98,506 having this surname.1  In Australia, where I live, there are 45,877 people with this surname making in the 14th most common surname in the country.1
In England, it is most commonly found in the Midlands and northern regions of the country.2  In my genealogy research, I have found this family surname history to be congregated around the Stafford, Shortheath, Willenhall, and Wolverhampton areas of Staffordshire in the Midlands.
Meaning of the Surname Walker
Walker originates from the Old English word 'wealcere', an alternative name for a fuller.1,2  The fuller or walker occupation required someone to tread/stamp on cloth in a trough containing a water mixture to thicken raw cloth, fairly similar to the modern-day grape pressing in France.1,2
The Walker name can also be a locational name with the name in the Northumberland region originating from the place Walker in Northumbria.1,2
Famous People
Over the centuries there have been many famous people with Walker as their surname.  Here are a few:
Sir Edward Walker (1612 – 1677) – purchased Shakespeare's home at Stratford-on-Avon in 1675.2
Robert Walker (1789 – 1854) – was the curate of Seathwaite, Cumberland and commemorated by Wordsworth.2
David Walker (c. 1796–c. 1830) – Writer, Civil Rights Activist who argued for the end of slavery in the United States.3
Mary Walker (1832–1919) – Surgeon, Doctor, Activist, Nurse, Women's Rights Activist who received the Medal of Honor for her service during the American Civil War.4
Paul Walker (1973–2013) – American Actor remembered most for his roles in The Fast and the Furious franchise.5
Do you have the surname Walker in your family history?  Do you know where your family name originated from?  Put your surname in the search box below to find your surname at House of Names.