Over the weekend I was fortunate to have time to attend my first Genealogy Seminar.  It was run by the Genealogical Society of Queensland and offered a varied range of topics and speakers.  The seminar was titled Top Genealogical Sources: The Expert's Guide with invited guests talking about their favourite genealogical source.  The topics were varied and the speakers knew their material which made for a very informative day.
1939 Register
Stephanie Ryan is a librarian at the State Library of Queensland and she discussed the 1939 Register.  This survey taken on 29 September 1939 has the details of every man, woman, and child in England, Scotland, Wales, and Ireland at the outbreak of World War II.  This is especially pertinent to family historians given the 1931 Census was destroyed in a fire (unrelated to the war) and the 1941 Census did not go ahead because of the war.  The 1939 Register provides a snapshot that partly fills in this gap between the 1921 and 1951 Census.

The UK Gazettes

Jenny Joyce discussed her favourite resource – The UK Gazette.  Jenny is a professional genealogist from Australia and her blog Jennyalogy has some great information.  The UK Gazettes were the offical newspapers for London, Edinburgh, Belfast, and Dublin from 1665.  This resource includes military appointments, honours lists, news from the Colonies, bankruptcies, intestate estates, absconding servants, naturalisation, debtors, and much more.  Think of items you would expect to find in a newspaper and you should be able to find it!  The Gazette search is free to use, however, if you want to save your searches you will need to register.
Probate Records Online
Shauna Hicks, an Australian genealogists, conducts workshops, has published numerous resources, and operates the Shauna Hicks History Enterprises website as well as her blog Diary of an Australian Genealogist.  Shauna discussed the Australian probate records that are available online.   There is no central registration for probate records in Australia, and terminology varies by state, however these valuable records include Wills, Death Certificates, Property Inventories, Affidavits, and Correspondence.  Whilst some records are indexed and online, not all records are available yet.  I recommend you download her slides – My Favourite Source: Probate Records – as the links for the various states are contained within there.
Brisbane City Archives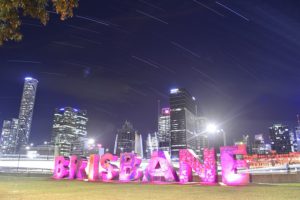 Annabel Lloyd is an Archives with the Brisbane City Council Archives.  The archives located in Moorooka, a Southside suburb of Brisbane, contain such treasures as the council minutes from 1859-1925, street naming records, plans dating from the 1860's, building registers, and thousands of images amongst other historical items.  Annabel discussed house histories which I took note of as I have been wanting to find out more about "Rockmount", a historical home linked to my children's paternal family.  Annabel discussed how you can search the available records to build up a history of a home including the Queensland Lands Title Search, Building registers, sewerage plans, and images.
New South Wales Colonial Secretary's In Letters Index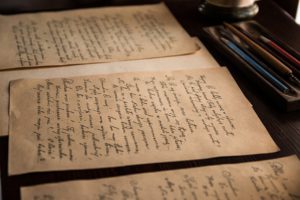 These interesting archives introduced by Dr Jennifer Harrison, a University of Queensland researcher introduced me to this collection.  I had never heard of them before and will definitely be taking a look at these over the coming months.   Joan Reese's index of these letters is available on USB for purchase, but can be found as Microfiche at many state libraries, archives, or local historical societies.  The Letters Indexes contain information relating to military, asylums, free settlers, convicts, orphan schools, and maps from early colonial times.  These NSW letters that detail correspondence between the Colonial Secretary and England also include Victoria, Queensland, and South Australia which formed part of NSW until the 1850's.
The Global Expert's Guide
A great initiative of this seminar was the last topic, GSQ decided to get eight experts from overseas to discuss there favourite sources in 10 minutes each.  It provided a great conclusion to the day with the following discussed:
The Old Bailey Records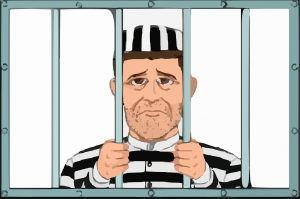 Judy G Russell, a genealogist with a law degree who operates The Legal Genealogist blog discussed her favourite resource The Old Bailey Records.  This makes perfect sense given her legal background!  This online searchable resource details the criminal proceedings of Old Bailey for the period 1674-1913.  So if you have any ancestors in London who had any dealings with the criminal system then take a look at this great resource.
eResources, National Library of Australia
Cora Num, a professional Australian genealogist, operates the well-known CoraWeb website.  She discussed the National Library of Australia which holds a wide range of online resources pertinent to Australia.  Resources such as Trove, journals, and databases are free for use, however to access some of these resources you will require a membership card which is free.  A handout from her talk can be found on her site – My Favourite Source – eResources which I suggest you download for more detailed information.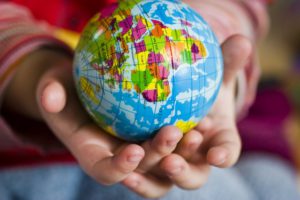 Irish Estate Records
David Rencher, is the FamilySearch Chief Genealogical Officer and the Director fo the Family History Library in Salt Lake City with a BA, Family and Local History, at Brigham Young University.  The Irish Estate Records contain the records of the large estates that many Irish lived on during the 18th and 19th centuries and includes lease and rental information, and estate land maps.
NZ Probate Collection
Fiona Brooker who owns the Memories in Time blog discussed her favourite source of New Zealand Probate records.  She was the second speaker to talk about probate records and this is because they contain such a wealth of information – where they lived, what their Will stated, names of family, how the estate was administered.  Currently these records are being digitised as a joint project between Archives New Zealand and Family Search – you can search for them at FamilySearch.
Bethlem Lunatic Records – Admission Registers and Casebooks

Janet Few owns the The In-Depth Genealogist and The History Interpreter websites and has a wealth of information on there.  She has recently published a based on fact novel "Barefoot on the Cobbles: A Devon Tragedy" – I am still waiting for my copy to arrive!  Asylums for the mentally ill were commonplace in bygone era's.  The first asylum to begin operation in the 13th century in the UK was Bethlem Hospital.  These admission registers and patient notes can provide you with a very good description of an ancestor who happened to be admitted there.
Map Resources – Library of Congress
If you enjoy looking at old maps then Angela Packer McGhie from ProGen recommends using the Library of Congress Map resources.  This website contains a vast array of maps from around the world that date back as far as 1100 China!  Definitely worth a look to see if you can find your older maps for the regions your ancestors lived in.
Irish Valuation Office Records
John Grenham is a professional genealogist with a passion for Irish genealogy.  You can visit his website Irish Ancestors to have a further look.  You can search these valuable Valuation Records on FamilySearch.  These records contain notebooks of property valuations undertaken in Ireland and you can search through the results by county and parish.
People as a Resource: People and their DNA
Michelle Patient operates the blog Genie tips from The Patient Genie and is a passionate about Genealogical DNA.  Her background is in science thus making her the perfect person to learn about Genealogical DNA.  This is an area that I am hesitant to delve into as I have reservations regarding the privacy and ownership of the DNA.  Michelle's talk explained how a DNA test can break down your brick walls but do be prepared to unearth some skeletons in the closet.
What is your favourite source?  Tell me in the comments.  Check out the 1939 Register by clicking the image below – I love this one!