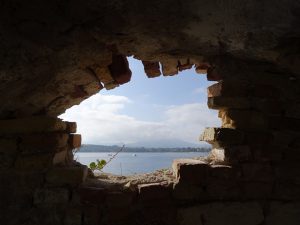 Sometimes, no matter what you try, your ancestor remains elusive.  Genealogists call this hitting a brick wall.  Today I want to give you some Genealogy Brick Wall Tips to help you with that stumbling block in your research.  I have personally hit a number of brick walls in my research, and have had to stop to process it to establish what is happening in order to break through my genealogy brick wall.  Here are some of my genealogy brick wall solutions.
Step 1 – What is your problem?
Firstly, you need to identify what your exact genealogical problem is.  You need to establish what the issue is and what you want to find out.  Once you have established this, you need to write out your research problem that concludes with a clear research question.
Step 2 – What are the known facts?
What do you already know about this person?
What are you missing?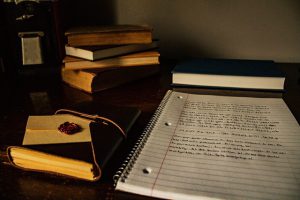 You need to go back and review your research to check for information.  Go back a generation and check the individual's spouse and children – remember in genealogy we are working backwards so to go back a generation you look at descendants, not ancestors.  Do you have comprehensive and complete information about these people?
Is the information you have on these people original source material, not just indexes or transcriptions?
So often people will think they have found their ancestor but due to an error in an index or transcription, they have found the wrong person.
Create a Timeline – this process will allow you to identify any gaps in what you have.

Write down a clear timeline of dates and information for the individual
Do this for the people surrounding them e.g. spouse, children
What inconsistencies have you found?

Different maiden name – a number of years ago I thought I had found my great grandmother Fanny.  I found a Fanny Johnson married a Samuel Stokes and was ready to assign her to my family when my aunt said no I'm sure grandma was a Richardson.  Her father was a lay preacher.    I went back to the marriage records to search and found a Fanny Richardson married a Samuel Stokes.  I had nearly made a basic error of not checking and rechecking.  I was able to confirm this when I ordered my grandmother Dorcas's birth certificate – original source material – which gave her mother's maiden name as Richardson.
An age discrepancy – you may find John Smith b.1852 and John Smith b.1862 and think they are the same person but through a thorough investigation, you find that they are actually uncle and nephew.  This is very easy to do as often children were named after a favourite aunt, uncle, parent, grandparent.  It is nothing unusual to find cousins with the exact same name and similar birth years!
Errors in records – you can get transcription errors, where a person's name has been misspelt or date of birth inverted.  A good example of this is my children have a German surname.  In 1800's Australia there was not the emphasis on spelling that we have today.  The variations I have found on this surname have been wide and varied.

Step 3 – Have you found all the available records for your ancestor?
If not, you need to widen your search.  The more documents you have for an individual the less likely misidentification will occur.
Have you checked: 

BMD Records – have you got an actual certificate?
Census Records – don't just rely on transcriptions, find the original census page.
Wills and Probate Records
Immigration Records
Newspapers
Property Records
Maps
Note: many of these records can be found on Ancestry and Find My Past, however not all documents are on the internet.  Also note that some countries/governments have their own sites dedicated to genealogy resources that are not shared with other sources, for example, Scottish records.
Have you researched the FAN (Family, Associates, Neighbours) Club?

Ask yourself these questions:

Who did they live near?
Who signed as witnesses at christenings or weddings?
Who did they worship with?
Who did they work with?
Who did they live near?
Who did they buy property from or sell property to?
Search  

Repositories – such as archives, libraries, churches, genealogy societies.  These places often have physical holdings of the documents.
Professional Genealogists – these are people, who for a fee, will look up original documents for you.  This enables you to obtain records in areas geographically distant to yourself.
Online – Ancestry, Find My Past, Government record sites.
Books – is your ancestor in a book about early pioneers?
Ask for help – someone somewhere will have knowledge that can help you

Online genealogy forums and message boards e.g. Rootschat
Facebook groups
Genealogical Societies
Share your family tree online
Start your own family history blog
Professional Genealogists
Step 4 – What are the likely outcomes of your search?
You need to consider any ethical implications of your search – sensitive material such as the proverbial "skeleton in the cupboard" may cause someone harm.  You need to understand the implications this research may have on somebody who is alive.  Are they going to be embarrassed or be harmed by the information you have found?  Some examples of issues that may be upsetting – abortions, criminal history, illegitimate children.
What genealogical problems can I use these steps for?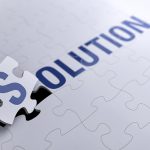 Breaking Through my Brick Wall
Looking for a Birth or Death Record
Looking for Living Relatives
Uncovering Hidden Histories
Where is my Ancestor Hiding
By following the above steps you may be able to identify that missing piece of the puzzle.
Conclusion
Always remember to not rely solely on transcriptions and indexes.  Go back to original source material wherever possible.  It may seem expensive to have subscriptions or purchase documents, but these documents are a rich source of information.  They also give your research credibility as you can clearly show that you have found the correct people.
Sometimes we hit a brick wall that we just can't solve.  At those times it may be useful to employ a professional genealogist.  Click the image below to be connected with genealogists from around the world ready to help you with your brick wall.