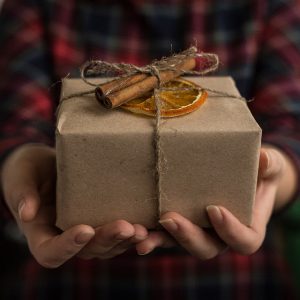 At some point, we have all had trouble finding gifts for someone.  Have you got an avid genealogist in your family?  Do you struggle with ideas as to what to buy them as a present? Read this post to find the perfect gift today.
There are a number of different websites that sell genealogy products.  Today I am going to explore just a few of the genealogy gift ideas available to satisfy any genealogist.
Books
There are a range of genealogy books and magazines available.
I have previously reviewed Unofficial Guide to Ancestry.com and it is available in both paperback and Kindle versions.
They also sell the Unofficial Ancestry.com Workbook, the companion workbook, separately.
Purchase them a subscription to Family Tree Magazine available in both print and Kindle.
Forms and Charts
There is a range of beautiful charts to present a family tree.
This chart is such a lovely way to present research.
Or this CD of a range of templates and checklists produced by Family Tree Magazine
Clothing
Check out this range of clothing options with funny genealogy quotes – t-shirts, socks, and jumpers.  Check out a sample below.
Mugs
Every genealogist needs a cup of tea or coffee beside them as they work on discovering ancestors – it's thirsty work!  Check out this range of mugs including travel mugs for them to use on the go.
Water Bottles
I always carry reusable water bottles that are ready in my fridge to take on my next adventure!  Get one for your genealogist so they don't dehydrate whilst looking through the resources.
Other Items
There are also other items such as mousepads and bumper stickers.
Take the hard work out of selecting your loved one a gift from the list of genealogy gift ideas.  Click on one of the images above to pick your gift today.