Tracing Your Family History on the Internet: A Guide for Family Historians
PUBLICATION DATE:  Second Edition 2013
ISBN: 9781783030569
GENRE:  Genealogy, Family History
FORMAT: Paperback, eBook – Kindle
NUMBER OF PAGES:  224 pages
The Author
Chris Paton, who is based in North Ayrshire, Scotland, is a professional genealogist who holds a Postgraduate Diploma in Genealogical Studies.  He runs a genealogy research service – Scotland's Greatest Story – and has many genealogy books including A Beginner's Guide to British and Irish Genealogy and Researching Scottish Family History.  Chris is a regular contributor to a number of magazines including Family History Monthly, and Your Family Tree.
Book Synopsis
Book Layout
Chapter 1 – Gateways and Institutions

Chapter 2 – Genealogical Essentials

Chapter 3 – Occupational Records

Chapter 4 – England

Chapter 5 – Wales

Chapter 6 – Scotland

Chapter 7 – Northern Ireland

Chapter 8 – Crown Dependencies

Chapter 9 – Empire and Migration

Chapter 10 – Social Networking

Further Reading

Index
Book Overview and Discussion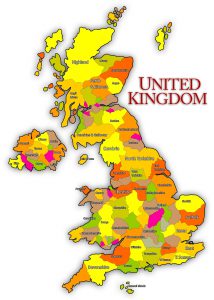 Tracing your Family History on the Internet: A Guide for Family Historians- Second Edition (Tracing Your Ancestors)
is packed full of websites available for any genealogical topic you can think of.  The one caution I would make is that it is United Kingdom focused, a fact not mentioned in the synopsis of the book.  If you are losing for websites outside the UK this is not the book for you.  That said the number of websites it lists is very thorough for within the UK.
The chapters clearly identify what they contain to make it easy to jump to the section you require.  Its index is also fairly comprehensive, making it easy for you to pinpoint a specific type of record.  However, it does not contain every possible topic in the book, for example, Stillbirths.
Due to the age of the book, some links no longer exist, a fact Chris mentions in his introduction as a limitation of books.  I spent some time randomly checking links.  The vast majority still exist, or if they were broken links then a quick Google search quickly found the new URL for the information.  Unfortunately, the value of this, and any book containing website links, decreases the older it becomes due to the rapid evolution of internet sites.
Conclusion
As discussed, due to the rapid changes on the internet, a book is already out of date by the time it is printed.  Website links change, new websites come on the scene, and older ones no longer exist.  However, with finding anything online to do with your UK research, this is a great starting point.  A quick Google search can often find the new link for the website mentioned in the book.  I personally would use an eBook copy of it as you have the ability to click on the hyperlink in it to be taken directly to the page.  With a physical book, it is always possible to make errors typing the web address into the browser.
You can find my other book reviews here.
Find some great websites that will help you build a better picture of your ancestors.  
Click on the below image to get your Kindle version today.