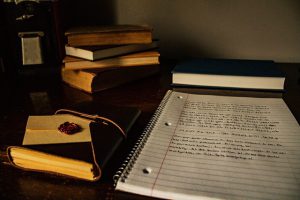 For many years my ancestors have held great interest for me.  I don't know whether it was because we lived on the opposite side of the world to my dad's English family.  Or because we lived on the opposite side of Australia to my mum's family.  Whatever it is I have always wanted to know more.  Whenever I journeyed to Perth to visit the family I would be asking my older relatives loads of questions – about family members, where they came from and what they did.  I started my family tree the old fashioned way – with a paper and pen.  I amassed copious amounts of paper, documents and photos.
I loved the day my brother purchased me the most amazing present – The Master Genealogist software program for my computer.  This opened up a whole new world for me in undertaking my research.  No longer did I have to carry large cumbersome folders filled with paper trails whenever I visited the library or family history organisation.  I had it all at my fingertips on my laptop.  Then the internet arrived and unlocked many more options for family historians.  The arrival of websites such as Ancestry and Family Search allowed me to conduct research from the comfort of home.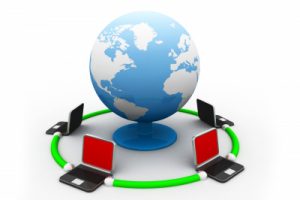 Over the years, I have researched my family off and on.  Sometimes there has been many months, or years going by without me having time to dedicate the time to my research.  Children, work, uni, life just got in the way.  However, this year, with my dad becoming critically ill and the death of my grandma I decided I wanted to really dedicate time to this passion of mine.  I want to capture more of my history before I lose more links to my past.  I have only done minimal work on my tree over the past few years.  I intend to remedy that in the coming years.
For the past nine years, I was fortunate to have my grandma live with me.  I was privileged to hear stories she told me of her life.  However, I stupidly didn't write them down and now it's just memory as I try to recreate her life.  Since her death, I have discovered there are many gaps in the story and now I have the lost the chance to explore these further with her.  I am sad that I kept thinking there was time to gather some more and never documented the stories she told me.
I am very lucky that she showed me the many photos and documents that she had acquired over the years.  I was able to convert them to digital copies.  Unfortunately, she was nearly blind when she lived with me so wasn't always able to tell me who the photo contained.  Some names may be forever lost in my lack of foresight in getting information from her years ago.  I don't want to continue making that mistake.  I want to start putting the stories and history in an accessible place so my family has a record.  I want to share my passion with others and help people to find their ancestors.
Are you ready to start your genealogy journey?  Click on the image below to start your free Findmypast trial today.
SaveSave