"Tom, sit still!" chastised Clara. She'd been tasked with the care of Tom on this trip to Kalgoorlie.
"He's just excited," her mother said as she fed baby Ruth.
"I know, but if he just wouldn't wiggle so."
"Look, look we're in the forest," screamed Tom.
Clara smiled.
Tom turned to Clara, "Tell me about the other trips."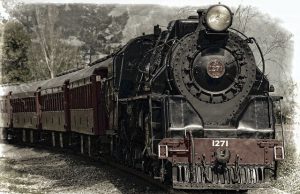 "Well, when I was your age I got on a big ship in England where there were rolling hills and green grass. The ship sailed across the ocean going up and down with the waves. You could smell the salt in the air."
"But mummy didn't like it because she was sick," said Tom looking at his mum "like she was when I was a baby." His mum smiled at him.
"Then we arrived in Melbourne and it was so very hot.  I was only little but I didn't remember heat like that in England."
"I was born there?"
"No, Tom.  Don't you remember I told you about the long and bumpy road we went on in a horse and carriage to Sydney?"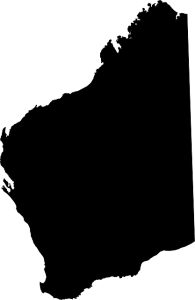 "Oh, yeah.  Silly me.  Then I got to go on a ship like you."
"Yes, to Perth. Now this train, The Kalgoorlie Express, is taking us on another adventure."
"I know! And it goes clickity click, clickity click. It's so much fun."
Clara laughter and hugged the excited little boy.  "Yes, it is fun."
Tom turned back to the window, "When will I see the desert?"
"Soon, Tom, soon."
---
I wanted to write this story from my great-grandmother Ruth's point of view, however, she was just a baby at the time.  I picked another of her eight siblings who would have been excited by this trip.  Ruth Bridges was born in 1899 in Perth and her brother Albert was born in 1900 in Kalgoorlie so the trip had to have occurred when she was quite little.  I have no way of knowing how they travelled to Kalgoorlie.  I assume, given the distance, they took the train.  Add to this that her mother Ellen was probably pregnant, it is feasible they went by train.