The Week 51 Challenge in 52 Ancestors in 52 Weeks is Nice to continue the Christmas theme as this day rapidly approaches.
Week 51 – Nice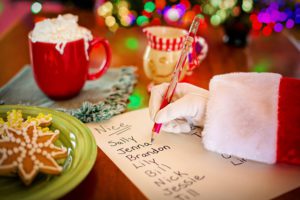 I am wanting to be grateful for this weeks topic because I met so many "nice" people this year.
I am grateful that we were able to celebrate my dad's life and have a funeral that people were amazed by.  Thank you to those who travelled so far to remember him.
I am grateful that we got to travel to the UK and experience so many of the things my dad would have.  I am especially grateful at finally getting to spend time in Staffordshire which he talked about fondly.
I am grateful that we met so many of the family he had talked about over the years.  Our family were all so welcoming to people who were basically strangers.  We had chatted on Ancestry and Facebook but they took time out of their days to spend time with us, show us around, and share meals with us.  I will always remember this holiday fondly because of them.  Thank you to you all.
Merry Christmas to all my readers and to the people who made our year special.
Who would be on your nice list?  Comment below.