When conducting genealogy research, knowing where to find relevant information can sometimes be difficult.  This is where a library can be of great assistance.  The National Library of Australia (NLA) in Canberra is operated by the Library Council as per the National Library Act (1960).1  The National Library of Australia first opened in 1901 and was relocated to Canberra in 1927 when Federal Parliament relocated.2  In 1960 it was formally separated from the Parliamentary Library and at the laying of the foundation stone in March 1966, Prime Minister Harold Holt stated
We cannot understand the present or plan for the future without the knowledge of the past.3
Collection
The National Library of Australia's collection contains a range of resources pertaining to the history of Australia and its people, including archived websites, ephemera, manuscripts, maps, music, newspapers, oral history, folklore, pictures and much more.4  Their major focus is the preservation and digitisation of records to ensure these resources are available for future generations.5   It is easy to become sidetracked on the site as you look for the information you require as they hold some very interesting items.
You can search the catalogue by keyword or by simply browsing the collections. They have a range of eResources including online journals and databases, including Trove.  Trove contains digitised newspapers, government gazettes, journals, articles, books, pictures, objects, photos, music, sound, video, maps, diaries, letters, archives, archived websites 1996-now, people and organisations, lists.6




Family History
There is a wealth of information to be gathered on this site for genealogists with a getting started guide to help you plan a visit or utilise their online collections to make the best use of your time.7  They have a comprehensive list of all the family history resources they hold in their Newspapers and Family History Zone in the Main Reading Room.8  This 104 page PDF document outlines every possible record you can find in their collection and also provides links to websites that can be accessed from home.9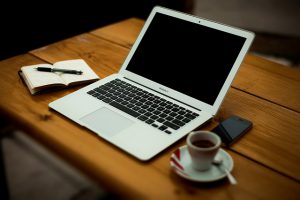 Many of the genealogy resources are now digitised which you can find in eResources under the subject of Genealogy.10  Some of the eResources require you to have a membership card which can easily be attained by completing the online registration form and they will post a card to you.11  You must live in Australia to obtain a card.12  Use eReources to locate links to other sites, indexes,  guides, and other family history resources available on the site.13  Many of the resources can be accessed online, however some resources, for example, the library editions of Ancestry and FindMyPast can only be accessed in their reading room.14
The following is the holdings of particular interest to family historians and guides are provided to help you use these records:15
The following collections may also be of interest, however, there are no guides provided for these collections:16
The Griffith Valuation and index to the Tithe Applotment books (Ireland)
Indexes to inquests and probate records
Australian censuses and musters
Australian parish records on microfilm (Society of Australian Genealogists collection)
Directories and almanacs
You may also discover material relating to your family history in other collections of the library including:
Trove
Trove is a free service and is a real treasure trove of information for any genealogist with Australian links.  It contains over 500 million resources: digitised newspapers, government gazettes, journals, articles, books, pictures, objects, photos, music, sound, video, maps, diaries, letters, archives, archived websites 1996-now, people and organisations, lists.17.  The picture to the left is a screenshot of a quick search I conducted to show you its power.  My great-uncle Robert Hilton Matheson was K.I.A. in WWI on 23 May 1918 and this is just a sample of the memorial notices I found dedicated to him.18  If you need assistance with navigating Trove, head over to their support zone for guides to help you find what you are looking for.19



I then conducted a search under Pictures, Photos, and Objects for Matheson Grocers – a store owned by Robert's brother Charles Jardine Matheson, in Perth, Western Australia.   Trove gave me a number of images as a result so I clicked on this image.20  I clicked on the image to be taken to the full information regarding this image on the City of Vincent website.21  In just a couple of minutes, I had pulled up so much information about my family.
Research Service
The library offers a limited Research Service where librarians can assist you in locating resources and utilising their equipment.22  Their Ask a Librarian program allows you to call or complete the online form to ask questions on finding and accessing resources in their collection and to provide research tips.23  They cannot assist by conducting extensive research on your behalf and suggest you contact a professional genealogist.24


Visiting the Library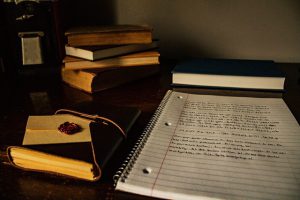 The National Library of Australia is located in Parkes Place, Canberra ACT 2600.  It is open 7 days per week except for Good Friday and Christmas Day, however, the reading rooms are closed on all public holidays.25  For more information regarding opening hours look here.  I would personally recommend researching online exactly what you would like to see at the library prior to attending so you don't waste valuable time.  They have a number of different reading rooms and gallery's and it would be wise to know where your content is located prior to your visit.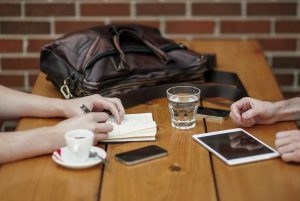 Contact Details
Phone:  +61 (0)2 6262 1111
The National Library of Australia can be of great assistance to you in researching your Australian ancestors or just learning more about Australia as a nation.  If you have an ancestor who was in Australia you may find something related to them on this valuable site.  Trove is well worth looking at even just to explore what was making news at any given time around the country.  If you want to find your ancestors or brush up on your history have a look today.
So what have you got to lose?  Take a look through their vast collection today and you may just find some interesting stories about your family!  Come back and tell me what you find.