The Week 28, 52 Ancestors in 52 Weeks challenge is Travel.  I have so many ancestors I could write about in regards to this topic, and many I have already.  In So Far Away I discussed the journey's a number of my family took, including my parents, brother and myself.  In Strong Woman I talked about my great-great-grandmother Ellen Johnson (Bridges) and the journey she took with her husband and children.
Week 28 – Travel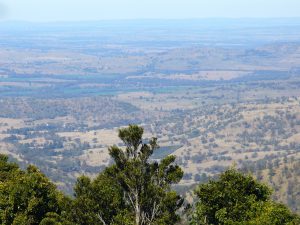 Travel has always been an integral part of the human experience – visiting family, finding food, finding new lands.  These days, however, most people travel for leisure, to experience a new place.  My children and I have done some travelling over the years and visited many places in Australia.  We have holidayed in South East Queensland – Maidenwell, Bunya Mountains, Toowoomba, Sunshine Coast, Chinchilla, Stanthorpe, Goondiwindi, Gold Coast, Kingaroy.
We did a road trip to Tasmania in 2014 travelling down the Newell Highway through New South Wales into Victoria.  We spent a day exploring Melbourne before getting on the Spirit of Tasmania to travel across Bass Strait.  In Tasmania we visited Cataract George, Low Head, Oatlands, Hobart, Port Arthur, Tahune Forest, Strahan, Cradle Mountain, Mole Caves to name just a few of the things we saw.  We loved exploring the region and the kids still talk about it.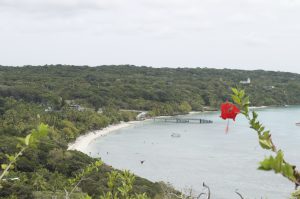 In 2016 we opted to do a cruise and travelled to Mare Island, Mystery Island, Lifou Island, and Noumea.  We loved exploring vastly different landscapes and cultures.  My daughter met a young man who has become one of her best friends and we still enjoy his company since he moved to Queensland following the trip.
We have visited Perth, Western Australia a number of times, mainly to visit family, but always to take a look around this beautiful city – Kings Park, Cottesloe Beach, Karrakatta Cemetery, Mundaring Weir.
This year, however, is the pinnacle of holidays for us.  We are off to the United Kingdom to trace the footsteps of our ancestors and meet our family who still live in the areas they lived.  This trip has become more poignant with the death of my dad earlier this month.  We are taking his ashes on a final trip home.
My dad did a lot of travelling in his life.  He grew up in Staffordshire and after the war had the opportunity for a holiday in Margate and then heading to London to see the capital city.
When he was required to undertake national service with the British Army he travelled around England, Wales, Scotland before being stationed in Germany for a number of years.  He had the opportunity to travel to Sweden, Switzerland, France, Italy, Norway, Holland, Belgium and would often regale us of stories of his travels.  He met mum and we eventually moved to Australia where he travelled extensively as he joined the Australian Army.  He undertook an army exchange program in 1989 and returned to the UK and Germany.
This years trip is about taking in a lot of his experiences and those of our ancestors.   Many of our ancestors came from England and Scotland so we are undertaking a journey to see as many of these places as possible.  We start in London and whilst there will not only explore the usual sites but look for places where my mum's ancestors are from.
We will visit Kent, Essex, and take in the White Cliffs of Dover.  We will visit Bletchley Park made famous by the movie the Imitation Game but also where one branch of dad's family came from.  We will spend a couple of days in Falkirk exploring where my convict third great-grandfather, George Brand was from.  We head up to Dornoch to see where our Matheson clan originated.  We explore Edinburgh where I will go to the Archives to look at the court documents pertaining to George Brand.
Then we head to Staffordshire to meet our family and to walk where dad walked and his parents, grandparents, great-grandparents etc before him.  We will farewell dad here.  We will find a place with his cousins that is special to them and their childhoods.  Dad will take one final trip.
Do you enjoy travelling? Tell me about your travels in the comments below.
SaveSave