The challenge for 52 Ancestors in 52 Weeks for Week 32 is Youngest.  I knew immediately who I wanted to pick, my new nephew, but I do not give details or post pictures of my children or other people's children on the internet.  So, instead, I had to come up with something else.  The challenge suggestions were the youngest child in the family, a young one interested in your research, or the newest document you have found.  I had found an idea I could write about!
Week 32 – Youngest
You may recall way back in Week 4 of this Challenge that I wrote about my great-great-grandparents Jonah and Henney Walker in Week 4 – Invite to Dinner.  In that article I spoke about the difficulties I have had finding anything out about Henney and that she had died between the 1861 and 1871 England Census.  I knew her death had to of been late in that decade as she had a number of children between those dates, the latest being Harriet in 1870.  This narrowed my search down to 1870-1871.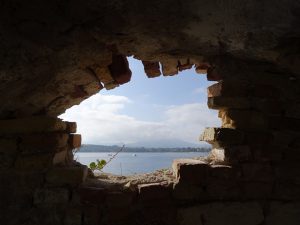 I had trouble sourcing the marriage certificate as all searches never showed a Henney marrying a Jonah Walker.  I bit the bullet and ordered his marriage certificate and realised at this time that she was coded on the indexes as Henry.  That started me on a search for her using Henry Walker as her name.  I came across a record that fit the search parameters so I bit the bullet and ordered the document.  I was right!  I finally had the information about Henney's death – I had crashed through the brick wall at last.
Henny Walker died on 13 March 1871 in Bilston Street, Willenhall.  I finally have one of the many answers for this family – I am still missing death records for a number of their children, but I am on the right track.  I was surprised (and I admit disappointed) when her cause of death came up "Unknown" as I love reading the reasons people have died, especially so young.  I have seen one death certificate with "died from eating sand" so sometimes they are quite interesting.
What is your newest find in the search for your ancestors?  Click the image below to search for a new find today.