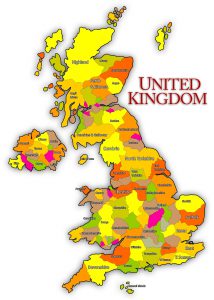 As I mentioned about a month ago I am wanting to do a Family History Holiday to the UK in 2018.  Well, last week I realised how close it is actually getting to when I intend to go.  I had done absolutely nothing about booking it so I started to seriously research.  I was asked by work to book some leave as I was over the threshold I am allowed to carry so I sat down with the calendar and booked in the leave.
So I had dates to work with but where to start.  I decided flights would be the best place to start because if I don't know when we arrive or leave how can I book accommodation?
Flights
I started the research.  Having only ever flown within Australia I had no idea what was the best airline to take on this long flight to the other side of the world.  I started, where all good research starts these days, with Google.  I found a great post on Skyscanner that compared a number of different airlines leaving Australia.  I decided the most important considerations for me were legroom, entertainment, and customer feedback.
Legroom
I specifically looked at legroom as my teenage son has been on a major growth spurt all year and, at 172cm, is already 16cm taller than me.  I don't need much in the way of legroom but in order for him to be comfortable for the long flight, he will.
Entertainment
I then looked at entertainment as my son has displayed a huge reluctance at travelling to the UK due to the hours that will be spent sitting on a plane.  There is only so much I can carry on board to keep him happy.  If he has a great in-flight entertainment system at his fingertips then I may just not hear too many "I'm bored" and "Are we there yet?" – the bugbear of any parents travels with children.
Customer Feedback
This was an important category for me because all the other things can be right – legroom, entertainment, seat width, cabin luggage – but if customer satisfaction isn't there then there is a reason.  I looked at the feedback score on Skyscanner to make a decision.
Airline Comparison Shortlist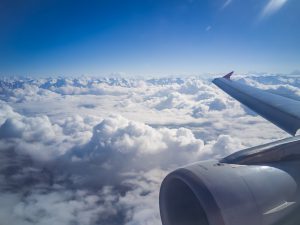 From this, I chose the Airlines I wanted to look into further, compare prices, get personal reviews from.  The ones I chose based on Skyscanner were Singapore Airlines and Air New Zealand.  I decided to compare Virgin as well given on a recent trip to Perth we had been impressed with them.  I started looking at the cost for these airlines and found Thai Airways was really cheap compared to these.  Why the difference?
I then asked my brother, who has flown a lot for work, who he would recommend Thai Airways, Singapore Airlines, Air New Zealand, or Virgin.  His response Singapore Airlines, Air New Zealand, Virgin, and Thai Airways.  He said you get what you pay for with respect to flights.  He suggested Qantas's new direct flight from Perth – this could work, we could see family in Perth for a couple of days each way and then fly.
I started asking people I knew flew a lot who they would recommend – Singapore Airlines and Emirates were the ones that kept coming up.  One of the guys I work with was leaving for the UK after work on Tuesday and he regularly does the trip home to England so I asked who he travels with and he said that he would only ever fly with Emirates.  A couple of others agreed with him.  Mmmm Emirates hadn't made my shortlist maybe this needs serious consideration.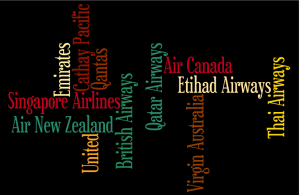 So I compared costs for Singapore Airlines, Air New Zealand, Virgin, Emirates, and Qantas (only considering their Perth one).  I was not able to find any Air New Zealand flights so removed that fairly early, then made the decision to drop Virgin as they had not been mentioned.  Then I saw a Facebook post from a friend who had just landed in London and she said they had gone with Qantas and had no complaints.  I then messaged a friend on Facebook who returns home every 18 months – 2 years for a holiday and she said she goes with Singapore Airlines or Emirates as they are both good.
I had it narrowed down to two now – Emirates and Singapore Airlines.  Skyscanner put Singapore Airlines ahead of Emirates on a couple of categories.  However, my three major comparisons – legroom was about the same, entertainment was deemed much better on Emirates, and Singapore Airlines only just beat Emirates on customer feedback.  Pricing was fairly comparable as well.  In the end, I decided on Emirates as so many people I know who have travelled with them said they are the best.
Final Decision Made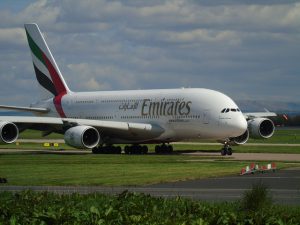 I then had an issue trying to book the flights online.  I could find one stop flights to England with Emirates but only two stop flights coming back.  I really don't want to be rushing around a second airport to make my connection.  I then contacted my local travel agent and asked why I was unable to find a flight and he said it's probably because I'm booking so early.  I asked him whom he would recommend between Singapore Airlines and Emirates.  I stated one of the major issues was my son who is already 172cm and I want him to be comfortable as I'm short and can sleep across the three seats!  He said that he is well over 6 foot and is always comfortable on Emirates.  He then booked the flights for me and I paid for them yesterday.
We are on our way – so excited!!!!
Accommodation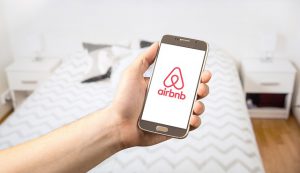 Now we need to start planning accommodation.  I decided after talking with my kids that we would spend six nights in London to explore – nothing to stop us catching a train a bit further out.  This will also give us the chance to shake off the jet lag before we go exploring further afield.  I decided I really wanted to discover the area I lived in before we moved to Australia so only looked at places around Ilford.  I showed the kids a couple of places and we finally decided on one that looked beautiful and close to Valentine's Park where I spent a lot of time as a young child.  I booked for the first six nights.
Imagine my surprise when the address came back as the same road I had lived on as a child?  I quickly found our exact address and put it into Google Maps and put the Airbnb address in there too – it is across the road!  What are the chances that I would pick accommodation in Ilford that was not only on the same street but directly across the road?  I called mum and she said – I know the house, we knew the people who lived there!  Mum is as excited as me about this coincidence.
The Reluctant Traveller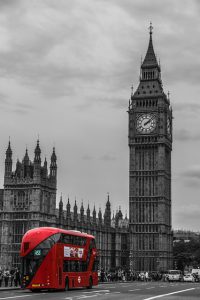 My son from the outset stated – I am not going to England!  I do not want to be on a plane for hours and hours!  You can't make me!
I showed him the picture of the Airbnb Ilford home and then showed him the double-decker bus leaving the bus stop directly outside the home.  He started bouncing around and is FINALLY as excited as his sister and me.  Why?  Because he wants to go on a double-decker bus!  So maybe now we have peaked his interest at long last!
So I've given the kids a travel brochure and told them to look through it.  I've told them to go online and look for things they would like to do in England, Scotland, and Wales.  I want them to write a list each of what they would like to see and do.  I will then compare the lists and we will make a decision as to what we agree on.  Can't wait!  So excited that this is going to happen.
Have you been to the UK?  Please comment below with your recommendations for things we must see and do whilst we are there.