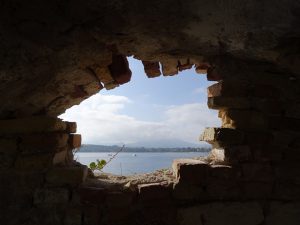 Every genealogist at some point will hit a brick wall – that point where you cannot find the piece of information or the person you are looking for.  Other times you may require a document that is only held in a repository but you are unable to travel to it due to distance.  This is where a professional genealogist can be of assistance and a site such as Genealogy Freelancers have them ready to assist with your genealogical problem.
.
In 2016, whilst I was studying Convict Ancestors in my Diploma of Family History, I wanted to look at my third great-grandfather, George Brand's criminal record.  I was able to find the prison records for his time incarcerated in England and Australia but was unable to access more than an index for his trial.  I discovered that Scottish records are not available through popular genealogical sites Ancestry and FindmyPast.  To access Scottish birth, marriage, death, census returns and much more has to be done through Scotland's People.  However, even they do not hold all records.
.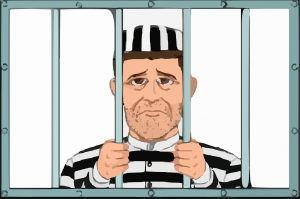 I had found George's criminal records in the indexes on genealogical sites but was unable to access the actual documents as they were held in a repository in Edinburgh, Scotland.  At that time I had no plans of travelling to the UK so I needed to come up with a solution to accessing these records.  I decided to hire a professional genealogist, a person with extensive experience in genealogical research who hire their services out.
.
Genealogy Freelancers
A great website is Genealogy Freelancers, a site where professional genealogists and the general public meet.  It works in two ways:
Professional genealogists can register on this site to advertise their services and then they bid on jobs that meet their skill set.

General members post their genealogy job and the professional genealogist's bid for the job.  You then hire the genealogist whose quote best meets your needs.
.
The services offered include:
Custom Research: Hire an experienced professional to do your entire family tree or to simply start your project with a few branches at a time.

Live Relation Search: Families can lose touch with each other in time and as the years pass, they are often forgotten entirely. Find your long-lost family members in nearly anywhere in the world.

Document Translations: Have you got an ancestral document that is in a language you can't read? Post it on Genealogy Freelancers and let an experienced translator assist.

Look Ups: If you are in search of a particular document that might help fill a hole in your family tree, a record lookup is just what you need.

Record Pick-Ups: Need a particular record from another state or province? Is the idea of hitting the road just to retrieve this document too daunting? Hire a local Specialist to grab it for you and send it via post.

Village Photography: There is no better way to get a feel for your roots than seeing it in pictures. Hire a local researcher to take photos of your familial gravestones, ancestral village and more.

Mentor: If you are trying to tackle your own family history mystery and need a helping hand, consider paying a Professional a fee to advise you.

Publishing: Create the perfect family heirloom to pass down from generation to generation. Once you've traced your tree, consider having it bound professionally.

Calligraphy: Nothing adds a final touch to a family book or project like calligraphy. A true compliment to any ancestral endeavour.
.
All you have to do is put your request on the site, review the offers you receive, and then select your genealogist.  As you can see from the range of options available there will be somebody, somewhere in the world able to assist with your project.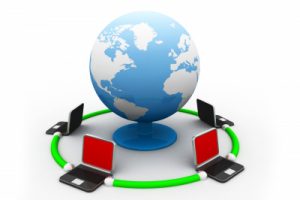 .
Your Research
The Genealogy Freelancer you hire can look up the document you require, take photos of it, and email you a copy of it for your research.  You don't need to leave the comfort of your loungeroom.  One thing you do need to be mindful of, that not all family history brick walls can be solved.  They may find your missing piece of the puzzle, however, this cannot be guaranteed.  Sometimes you just have to accept that a document does not exist.
.
Where to from here?
Do you have a brick wall you need breaking down?
Do you have a document you need to be transcribed?
Do you need a copy of a document that is only available from a physical repository?