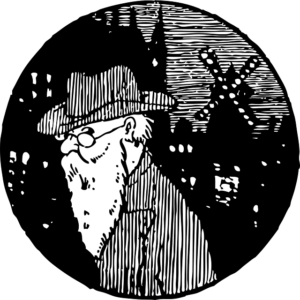 Each November the amount of facial hair on the males of the population seems to explode, after all it is "Movember".  This weeks challenge is featuring ancestors who donned a beard.  Some men seem to love the beard, some love the clean shave – the popularity of each seems to change over the years.  Some men just love to see how far it can grow.
Week 45 – Bearded
I never knew my grandfather, Jim "Byro" Newman due to a family estrangement.  However, I remember the little mum used to talk about was about his long straggly beard.  I never saw a photo of him until one day a cousin we had never met got in contact with me.  She forwarded some newspaper articles about him.  He did indeed have a long, straggly beard.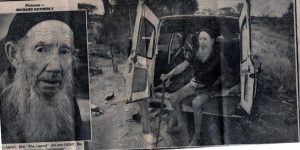 Do you have any ancestors who liked to sport a beard?  Share their stories in the comments below.